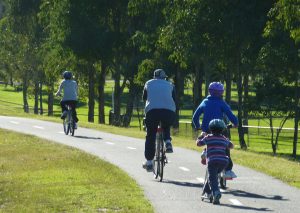 The fourth annual Super Sunday Recreation Count will take place on Sunday 10 November from 9am to 1pm.
This year's Super Sunday Recreation Count will be held nationally in 39 council and at 270 sites across Australia. At the time of writing there are still counter spots available in Raby, Eschol Park, Allawah and Blakehurst.
For each person who registers and submits a complete count of four hours, Bicycle Network will donate $120 to their nominated organisation. If you participate please consider nominating Liverpool Bicycle User Group.
More details here.