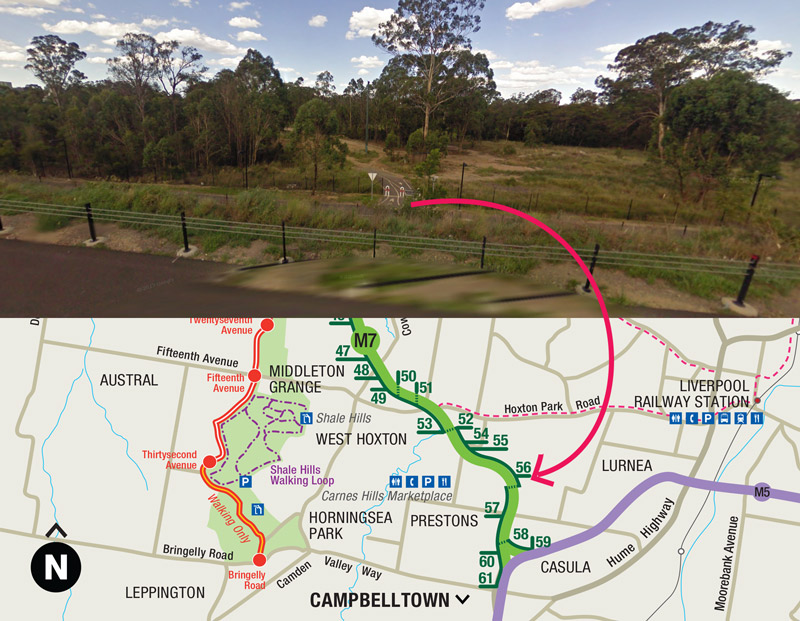 The M7 shared path near Ash Road, Prestons floods up to six times per year, with each event lasting up to three days. When this occurs, the shared path is not safe to cross.
In the past Westlink used barrier boards to prevent access in these situations but has been unsuccessful.
Westlink M7 is working closely with Liverpool City Council on a permanent solution to the flooding. In the meantime, to manage this hazard, lockable gates are being installed on the shared path.
Westlink feels that the shared path gates will help ensure public safety by preventing access to the flooded section during wet weather events. The gates will be installed at three locations on the shared path, including:
after the Jedda Road connection
at the entrance from Ash Road
before the Kurrajong Road connection.
Work to install the gates will take three days from Monday 4 August to Wednesday 6 August 2014, weather permitting. Work hours are 7am to 5pm. The shared path will remain open during work, and traffic control will direct cyclists safely around the work area.
Once installed, the gates will only be closed during flooding events, and opened when flooding has subsided. Gate closures will then be communicated on the Westlink M7 website.
Westlink M7 apologises for any inconvenience this may cause to shared path users and thanks you for your understanding of this important project. Should you wish to discuss this in more detail, please do not hesitate to contact Anne-Marie Mitchell.