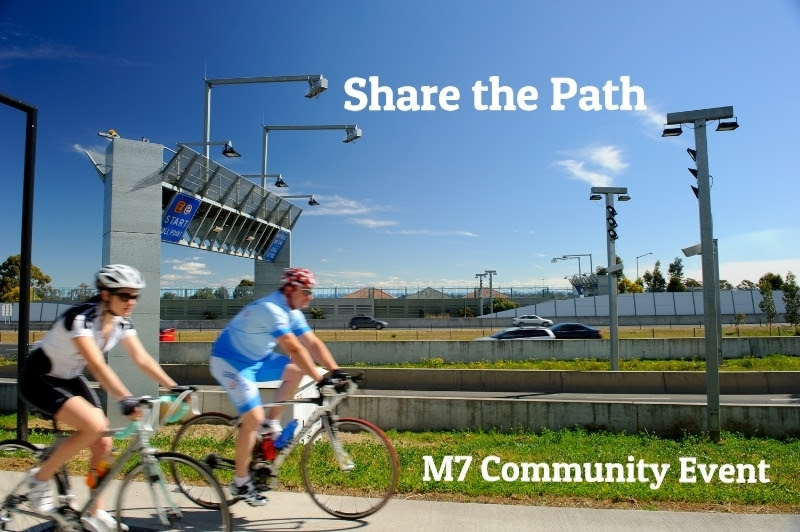 Saturday 22nd November
10am to 12pm
Located off the M7 shared path at
101 Wallgrove Road Eastern Creek
Enjoy FREE coffee, sausage sizzle and giveaways
Learn about shared path etiquette
Talk directly to the M7 Team
FREE bike tune ups by expert Sydney Bike Skills staff
Entry to the event is just off the shared path in the M7 car park at 101 Wallgrove Road, Eastern Creek. Park at the M7 office or ride or walk from home.
All shared path users are welcome.
For more information, visit the  M7 website, email [email protected]
or call 9834 9200.