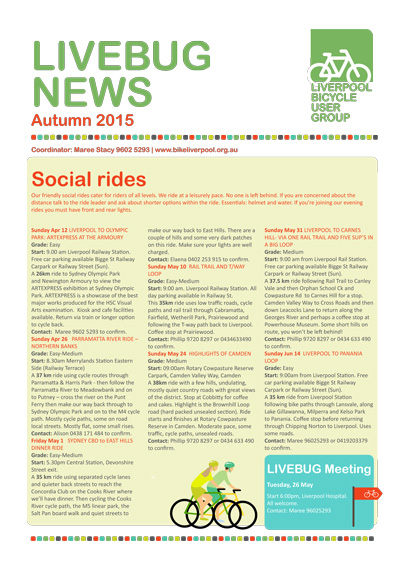 Hope you've all enjoyed a relaxing Easter!
Autumn is usually a great season for riding. We hope you got some pedaling in between the storms and downpours.
Our Autumn rides are now online and the Autumn newsletter is also now available.
Look forward to seeing you on one of our rides soon.