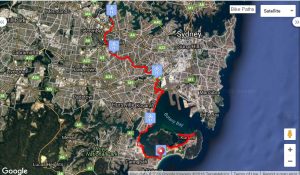 Registrations are now open for Gear Up Girl, a Bicycle NSW initiative, run with the support of the Heart Foundation.
Research shows that only 26% percent of riders in NSW are women, a statistic we all want to drastically change.
In 2017, Gear Up Girl will attract 1,500+ women participating in either a 20km 40km or 60km ride.
For more information and registrations visit www.gearupgirl.com.au.