Category Archives:
Uncategorised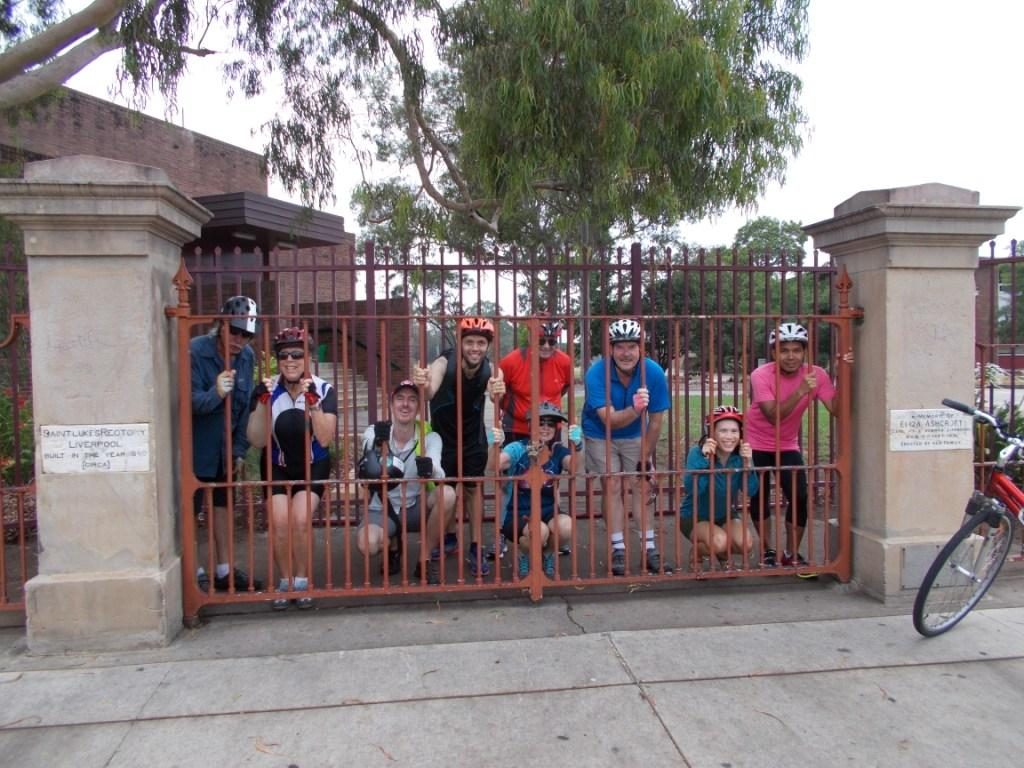 LiveBUG riders re-living Australia's convict past behind the historic gates outside Ashcroft High School. Australia Day Ride 2017
Registrations are now open for Gear Up Girl, a Bicycle NSW initiative, run with the support of the Heart Foundation.
Research shows that only 26% percent of riders in NSW are women, a statistic we all want to drastically change.
In 2017, Gear Up Girl will attract 1,500+ women participating in either a 20km 40km or 60km ride.
For more information and registrations visit www.gearupgirl.com.au.
We've been busy reviewing Liverpool Council's draft bike plan which will guide the development of cycling facilities in the LGA over the next five years.
The plan is a very detailed. There will be more opportunities to provide feedback as council intends to release the plan for public consultation quite soon. We'll keep you up to date with progress and opportunities.
Bike Liverpool will be working more closely with council in the future. This will provide us with both opportunities and responsibilities assisting with some aspects of the plan's delivery. It's an exciting and significant development for us as a community organisation. We hope that we can provide real value to the council while also making Liverpool a better place to ride.
If you would like to help or get involved, come along to our next meeting Tuesday, 16 August, starting 6:00pm, at Liverpool Hospital.